About us
In a beautiful garden in the south of France surrounded by lavender and wild orange trees, Julie and Florian happened to talk about garden shears and their desire to combine perfect quality with brilliant design in garden tools.
They wanted the magic of gardening to be reflected in their tools. Quality and aesthetics should go hand in hand. With this goal in mind, they began their journey and reached out to local experts to produce durable, colourful, and timeless garden shears and accessories.
Julie's Story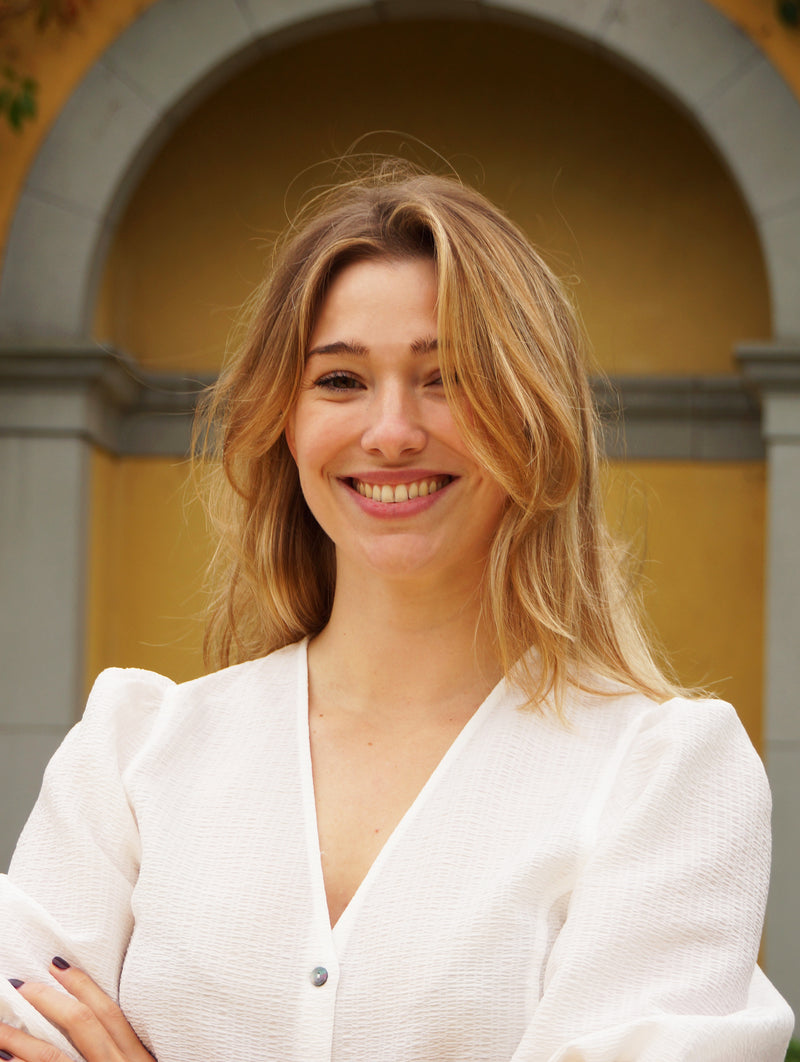 "I always wondered why gardening tools were only found in practical hardware stores. Plants deserve better aesthetics."
Julie's international studies in arts, politics and sociology have shaped her views on consumer goods. To her, it is clear that products must be sustainably manufactured in order to last a lifetime and eventually become meaningful artefacts. Aesthetics, combined with high performance, are at the core of her values. Julie loves taking care of plants on her balcony in Berlin and playfully combines gardening with fashion.
Florian's Story
"I want to create a well-designed product that lasts for a lifetime – tools shouldn't be thrown away just like that"
Florian believes in the power of collaboration. The only way to produce high-performing and sustainable consumer goods is to work with the best in the business. Chop Chop Bloom reflects two years of fruitful discussions and prototype testing with gardening professionals, tool producers and leather specialists. With Julie, Florian wants to bring the beauty of colourful nature into urban societies.